CONNECT Partners' People Resource Coach, Amanda Harvey, has made a huge impact on the organization and its greatest resource – its people!
Amanda is busily typing away on their computer on this Wednesday morning lining up interviews with potential Life Redesign Coaches. The first team meeting of the day included an acknowledgement of Amanda's heroic work since September and the 50(!) coaches that have been hired in just over two months.
"It's pretty nice to be recognized for all the work, because it has been a 24-7 job," says Amanda. "But I see this start-up phase of so much work as a necessary way of getting to a different sort of role for myself. Once we have all of our staff hired, I look forward to my job evolving so I can be present in the apartments more and support our coaches in a new way."
Amanda has been with CONNECT for almost a year and has been on a steep learning curve for almost the entire time. From learning new systems, including ADP, to creating people policies, helping build orientation, to literally having a hand in the hiring of almost every person working for CONNECT Partners, Amanda has had a challenging role.
"It has been a big learning experience in so many ways. I have never had a job in an office working so closely with people. But I love everyone who works here. Everyone is so nice and sweet and that makes me want to come to work every day."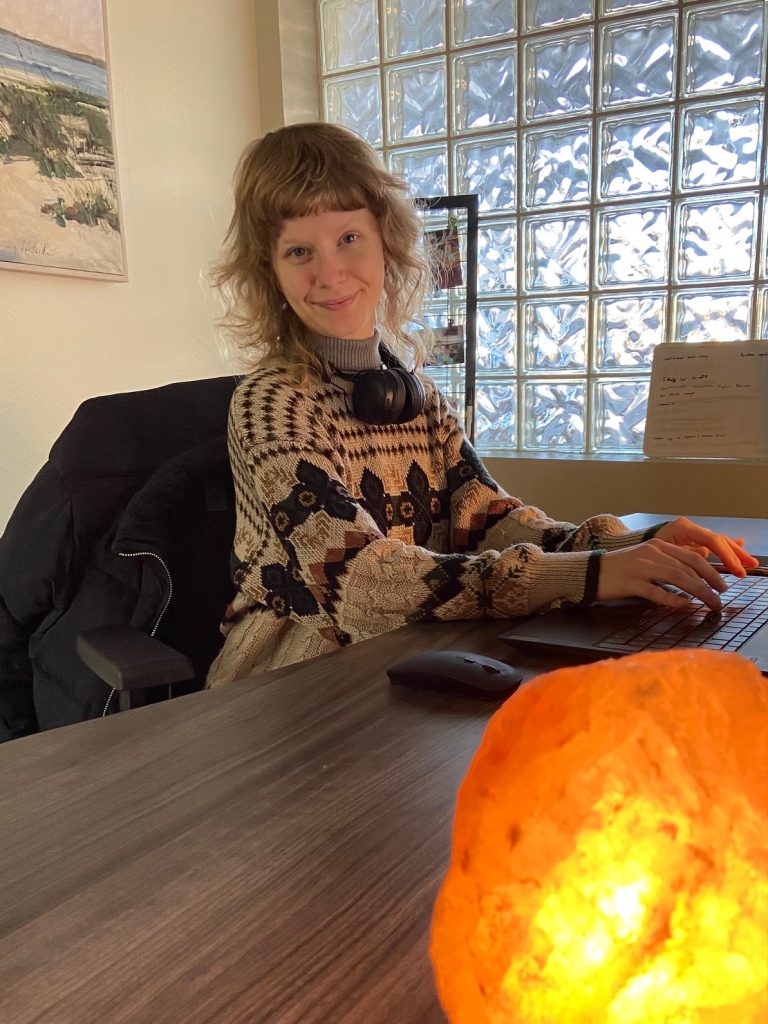 One of the most motivating aspects of their work has been the autonomy they have over their role and the opportunity to shape how they work. Additionally, CONNECT Partners' mission to support individuals in community, rather than institutions, aligns with Amanda's passion for people. Amanda has a degree in political science, where they focused on community and individual relationship versus more macro areas of study.
"I love the community aspect of this project. I also have a sense of pride that I helped recruit and onboard pretty much everyone who works here."
After being on-call every day for nine weeks starting on September 26, Amanda was thrilled when Owen Muckle was hired as Service Resource Coach and agreed to share on-call duties. Another helpful change was the addition of Alex Buchanan as a temporary People Resource support to take on interviews and many aspects of onboarding new coaches.
"I don't think people realize how much work there is after hours. So many people reach out with questions and requests. I try my best to get back to everyone immediately, but it's too much work to get to everyone right away. I am thankful people have been patient with me."
Coaches can help alleviate some of the workload by always using the on-call number after hours, rather than sending Amanda Teams messages. There has also been an FAQ created for coaches to access so they can find the answers to many of the questions that come up.
When Amanda is not serving as People Resource Coach star, they are pursuing their love of music.
"Outside of work I play music, write music. I play the guitar and sing. My family is very musical, so I love to write songs and sing. It's a great way to destress."